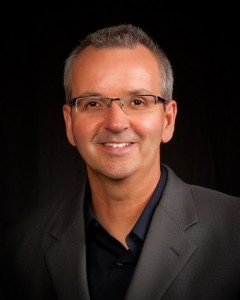 Welcome to AndrewLutts.com! This site includes information on my two published books below.  The first book, Manifesting Magnificence, describes a powerful new way to create in your life. The second book, How to Live A Magnificent Life, covers higher dimensional living. Feel free to check out the two free sample chapters included below. Thanks for visiting! – Andy
Two published books include
---
Book 1: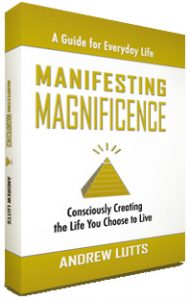 Manifesting Magnificence: Consciously Creating the Life You Choose to Live
Description: Why do some people fail to succeed in life, while others create magical experiences easily? Why are some people living in limitation, while others live in abundance? Manifesting Magnificence shows you exactly how to create a life of harmony, joy, and abundance by applying universal laws and truths in your own life to create your own reality. With this book you will learn how to become one with the flow of energy moving through the universe, and how to use that universal life force energy for your greater good. You will understand how and why the universal laws work, and how to employ them, without limitation, in your own life, for more perfect results. [Order at Amazon], [Order at AbeBooks], [Order at Goodreads], [More Info], [Free Chapter]
---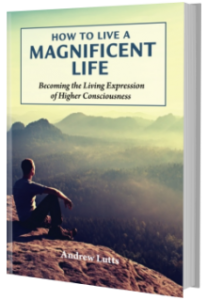 Book 2: How to Live a Magnificent Life: Becoming the Living Expression of Higher Consciousness
Description: With directness and simplicity, Andrew Lutts guides us through a program of personal growth that is both metaphysical and immediately practical. By integrating teachings from diverse spiritual principles and including personal stories and hands-on chapter workshops for the reader, he breaks down concepts that can otherwise feel out-of-reach in our busy lives. Concepts explored, illuminated and made applicable for daily living include judgment and forgiveness, unity consciousness, overcoming fear, ego surrender, living in the present, keeping an open heart, divine union, ascension, and enlightenment. His insights integrate universal laws and truths into the context of four key relationships that we all experience. Andrew invites us not only to begin, but to see through our best intentions for powerful life changes that help us find and express our highest selves. [Order at Amazon], [Order at Goodreads], [Free Chapter]
Contact the author at: AndyLutts@outlook.com
Email Mailing List
Sign up for occasional information from the author: articles, free chapters, more.

 
---
Some of my favorite resources, friends, pages, and inspiration:
Good News Network http://www.goodnewsnetwork.org
Notes from the Universe https://www.tut.com/notes-from-the-universe
Spirit of Change Magazine http://www.spiritofchange.org
Sedona Journal of Emergence https://sedonajournal.com/ 
Aleph Centre of Accelerated Spiritual Transformation (ACAST) https://acast.me 
Articles published in Spirit of Change Magazine:
My To Be List https://www.spiritofchange.org/my-to-be-list/
Ideas for Living with An Open Heart 
https://www.spiritofchange.org/ideas-for-living-with-an-open-heart/